Back-To-Business: How to Run a Successful Business in 2021
08 Sep 2021 by Dollar Dig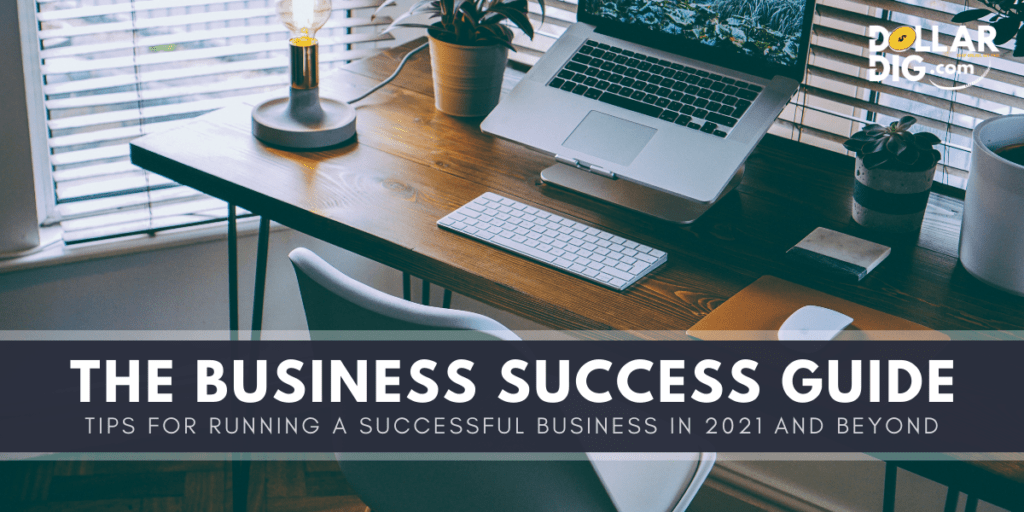 Summer is a wonderfully lazy and relaxing time for many people. A chance to unwind and take a break after a busy year. But it's September, and the kids are back in school. It's time for you to get back to work!
If you own a business, you likely have a never-ending to-do list. Here are our tips for running a successful business in 2021 and beyond:
Stock your supplies
Business doesn't stop because you lost your pen or the printer runs out of ink. Ensure business up-time and continuity by ensuring you stock up on extras for all the office supplies you need, including printer ink and office supplies.
Master your marketing
If you're not marketing your business, how are you getting customers and clients? Marketing is about getting your business and brand noticed by your target audience. Here are some tips for doing that:
Nurture with a mailing list: If you haven't already, start asking prospects and customers to subscribe to your email list. Then use an app like AWeber or Group-Mail to regularly send valuable content and promotions without being spammy.




Engage with print materials: When you need to print physical brochures, business cards, and other collateral, stop by your local Staples, and they'll make you look good in front of your customers!




Protect your customers and yourself: As of July 2018, websites without a valid SSL Certificate will show up less likely in Google searches or show a security warning to your visitors. Ensure your website is protected and boost your chances of being found by your customers on Google by asking your web team to ensure your SSL Certificate is kept up-to-date.



Boost your brand
Your logo says a lot about your business. Make sure your logo represents who your business truly is and is something unique and memorable. If you need your first business logo or want to refresh an underperforming one, find a local logo graphic designer or a service like The Logo Company to make one for you.
Manage your (virtual) meetings
Smart businesses today are planning to make virtual meetings and video conferences part of their business. It allows you to easily collaborate with team members and customers, clients, or prospects around the globe without needing to remember long-distance account codes and country codes. Include purchasing or subscribing to a professional web conferencing software (like ClickMeeting) in your budget.
Balance your books
Whether you love them or hate them, doing your accounting and bookkeeping is a necessary part of every business. Many sole proprietors may start doing their "books" in spreadsheets, but do yourself a favor and get something a little more professional that makes your life much easier at tax time.
Get a subscription for accounting software like QuickBooks to ensure you (or your bookkeeper) are tracking everything correctly so that the taxman is happy at the end of the year.
Save money without cutting corners
Our last tip is to save money in your business without cutting corners. That means look for business services and products that give you cash back with qualifying purchases. Sign up for a free account with Dollar Dig and make all your online business purchases through your portal. You could be earning cashback to re-invest into your business.
Get your free Dollar Dig account and start earning cashback TODAY!
NOT A MEMBER YET?
It's free to join and be a member! Sign up for your account today and start earning cashback!
To get started, register for a free account with Dollar Dig, click on your unique shopping link at one of over 3000 online stores on our site (including the ones we linked in this article), order your products online like normal, then wait for your cash back. Get started saving today!

Sign up for a free account and earn cashback when you shop online!
Want to know how it works?
Dollar Dig gets paid to advertise the stores featured on our website and uses that money to pay you in cashback when you click the store link.
All you have to do is login to your Dollar Dig account, search for your favorite store, click the store link and shop as you normally would on that store's website. When you're done adding to your cart, you simply checkout and make your purchase…that's it!
Once the order processes and isn't cancelled or returned during the typical 90-day store return period (waiting periods vary from store-to-store – more details available on each Dollar Dig store page), Dollar Dig then rewards you with cashback that can be found in your Dollar Dig account.