Your Labor Day 2021 Shopping Guide
27 Aug 2021 by Dollar Dig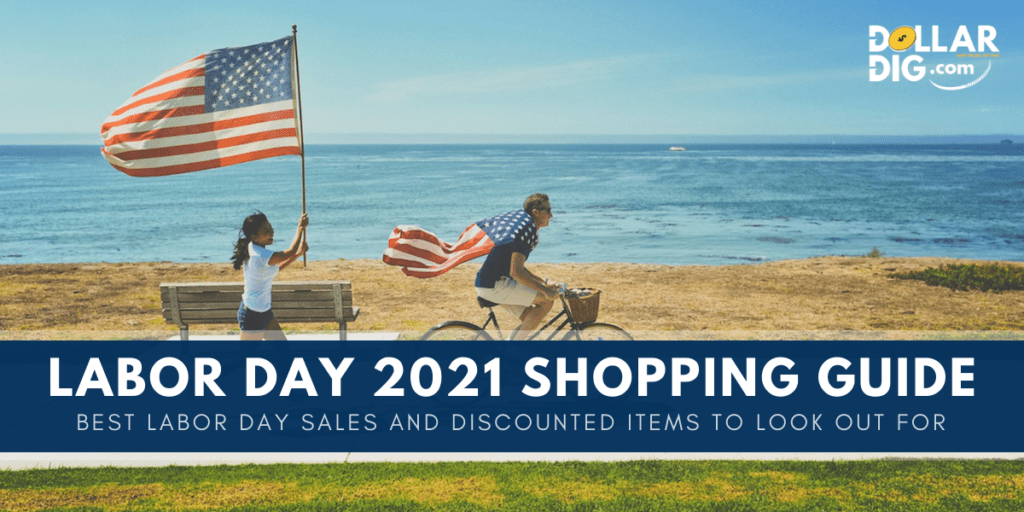 Shoppers rejoice! Labor Day sales are on right now (and over the next few weeks). With the change of the seasons comes great deals that you don't want to miss!
Here are some great sales and items to watch for that usually go on sale around late summer and fall:
Summer Apparel
September marks the end of summer, and many retailers will begin selling off their summer inventory at significant discounts. With back-to-school time happening now, it's a great time to get your kids some new clothes for school or buy summer apparel a few sizes bigger so they can wear them next year. Virtually any retailer selling summer clothing will be having sales over the next month, so watch your favorite stores for these.
Summer outdoor gear and supplies
As our warm summers wind down to a close, retailers will be clearing summer stock to make way for winter gear. Items like BBQs from Home Depot, summer camping gear from Cabelas, summer outdoor wear from Columbia, and various other retailers will have massive discounts. You can get many 2021 equipment models at a deep discount now so retailers can make way for newer 2022 models to come.
Large appliances and furniture
Has your freezer bit the dust after a busy summer stocking your ice cream and freezies? Has your couch seen better days? That's ok because now is a good time to buy large appliances or furniture. Like many other sales happening right now, it's time to clear out current inventory to make way for new models. Stores like Best Buy are having great Labor Day sales right now, so you can save even more.
Back-to-school supplies
If you can hold off, wait a few more weeks before you buy your school supplies. After the big back-to-school rush, retailers will need to sell off their inventory fast to make way for Halloween and Christmas (yes, Christmas displays seem to come earlier every year). You can expect big sales on office and school supplies in a few weeks, so keep an eye out at retailers like Walmart, Staples, and Five Star.
In the last quarter of the year, keep an eye out for 2021 calendars, and planners will go on sale. If you're looking for a planner or calendar for the last few months of the year, you can often get them at 75-90% discounts from calendar retailers.
Store Labor Day sales to watch for
A few big retailers having massive Labor Day sales:
Limited-time Labor Day sales will keep popping up over the next week, so be sure to regularly visit our Featured Offers and Coupons pages for the most up-to-date offers and sales from Dollar Dig retailers.
Before you go shopping, make sure to sign-up for your free Dollar Dig account and shop through your unique links on the Dollar Dig website, so you qualify for any cashback offers our partners are offering. (And, always check the details of cashback offers to see if they include cashback offers on sale items).
NOT A MEMBER YET?
It's free to join and be a member! Sign up for your account today and start earning cashback!
To get started, register for a free account with Dollar Dig, click on your unique shopping link at one of over 3000 online stores on our site (including the ones we linked in this article), order your products online like normal, then wait for your cash back. Get started saving today!

Sign up for a free account and earn cashback when you shop online!
Want to know how it works?
Dollar Dig gets paid to advertise the stores featured on our website and uses that money to pay you in cashback when you click the store link.
All you have to do is login to your Dollar Dig account, search for your favorite store, click the store link and shop as you normally would on that store's website. When you're done adding to your cart, you simply checkout and make your purchase…that's it!
Once the order processes and isn't cancelled or returned during the typical 90-day store return period (waiting periods vary from store-to-store – more details available on each Dollar Dig store page), Dollar Dig then rewards you with cashback that can be found in your Dollar Dig account.