How to Manage Your Household Budget Like a Pro
10 Mar 2021 by Dollar Dig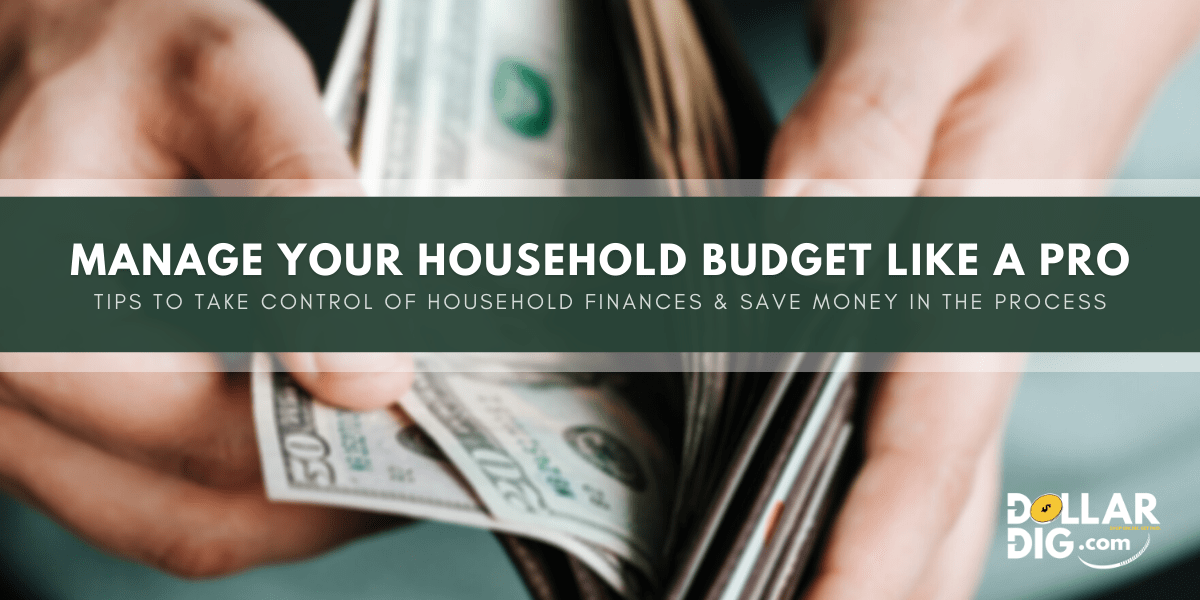 Whether you call it frugality, budgeting, or just being financially mindful, saving money is something many of us are making a more conscious effort to do. You could wait for the pot o' gold at the end of the rainbow, or get control of your finances yourself!
If your grocery budget is getting out of control, or you just want to be more mindful of your spending so you can increase your savings, here are some great tips for household budgeting so you can have a little extra gold in your pot this St. Patrick's Day:
Tip #1: Look for discounted gift cards
Have you ever gotten a gift card for a store you didn't like? There are online marketplaces where people can buy and sell unused gift cards, often at a discount from the sticker price.
Look for gift cards you need and you could save $10 or more on gift cards you need for everyday purchases like groceries, gas, and everyday essentials. (Or sell gift cards you don't plan to use and trade them for ones you need.)
Tip #2: Try couponing
We've all seen those extreme couponers on TV. Couponing doesn't have to be your full-time job and it can still help you save money. Set aside time every week when your flyers arrive and clip all the coupons for the products you need. Then you can plan your meals and grocery run based on what's on sale and what has a coupon that week.
Another great way to get coupons is to buy a print membership with Entertainment.com. They feature thousands of coupons for restaurants, local attractions, hotels, groceries, and more.
Tip #3: Use daily deal sites
Deal sites have been around for many years now. These are those sites that offer a significant deal usually for 24-48 hours. You purchase the deal through their website and get up to 50-75% off retail prices for services, products, and even travel.

Here are some of our favorite daily deal sites:
Tip #4: Repair your credit
When your credit is less than desirable and it's preventing you from buying a car, and home, or getting a loan, it can be difficult to raise your credit score on your own. Find a financial advisor, or service like CreditRepair.com who can help you increase your credit score!
Tip #5: Repair your credit
Another great tip to help you save money is to shop at stores that give you points or cash back with purchases. Slide is great service where you can earn cash back at over 150 retailers in 400,000 nationwide locations.
Another popular cash-back site is Dollar Dig who pays you to shop online with thousands of stores you probably buy at anyway. Sign-up for a Dollar Dig account today and earning cash back on your purchases right now.
Our final piece of advice is to start tracking how much money you are spending and what you're spending it on. Set budgets for each type of expense and see where you can save money on things you need to buy anyway.
Stop hoping a St. Patrick's Day leprechaun will drop a pot of gold at your doorstep! Take control of your finances now and get a free Dollar Dig account and get a few bucks back in your pocket today!
NOT A MEMBER YET?
It's free to join and be a member! Sign up for your account today and start earning cashback!
To get started, register for a free account with Dollar Dig, click on your unique shopping link at one of over 3000 online stores on our site (including the ones we linked in this article), order your products online like normal, then wait for your cash back. Get started saving today!

Sign up for a free account and earn cashback when you shop online!
Want to know how it works?
Dollar Dig gets paid to advertise the stores featured on our website and uses that money to pay you in cashback when you click the store link.
All you have to do is login to your Dollar Dig account, search for your favorite store, click the store link and shop as you normally would on that store's website. When you're done adding to your cart, you simply checkout and make your purchase…that's it!
Once the order processes and isn't cancelled or returned during the typical 90-day store return period (waiting periods vary from store-to-store – more details available on each Dollar Dig store page), Dollar Dig then rewards you with cashback that can be found in your Dollar Dig account.