Weekend Itinerary For The Most Awesome Summer 2020 Staycation
03 Jul 2020 by Dollar Dig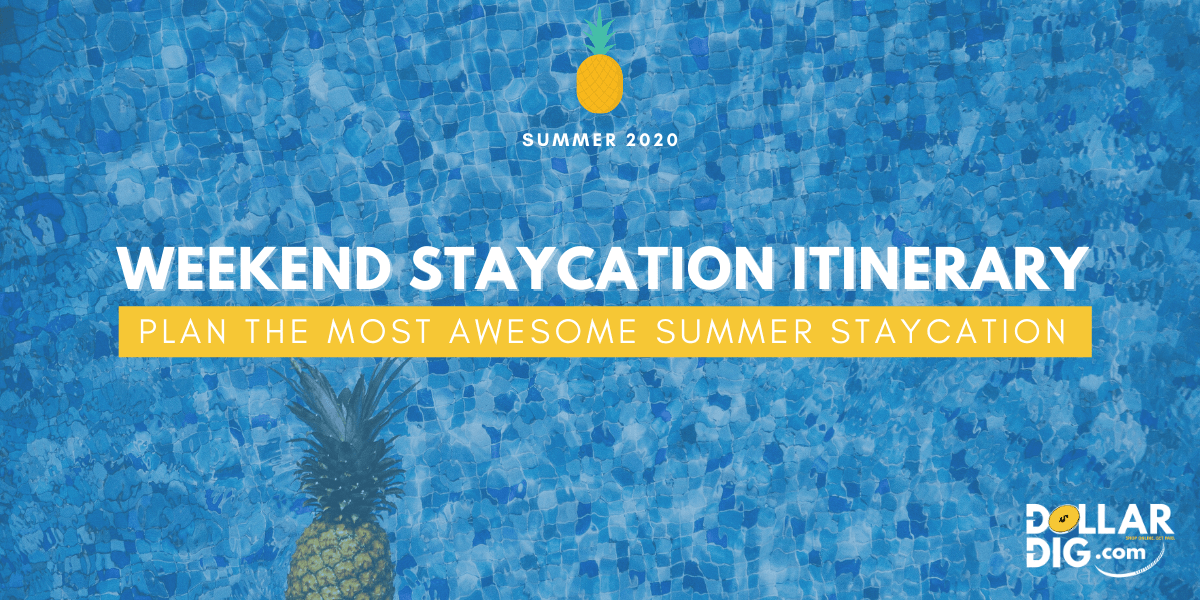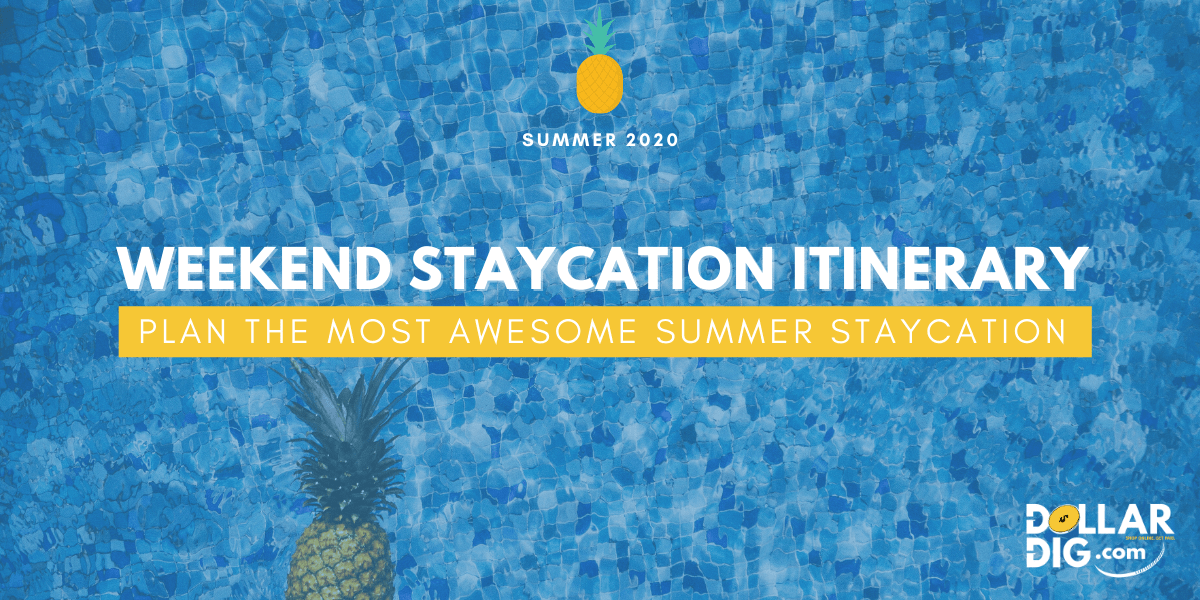 No weekend plans? Make the most of your time at home instead of just hanging around the house or cleaning up around the house. Instead, plan the awesomest staycation with a sample itinerary we prepared for you that's sure to make staying home fun and memorable.
To help you make some new memories this summer, here is a sample itinerary for the best staycation weekend ever:
Friday Night
It's been a busy week huh? You deserve to relax and unwind. Perhaps stock up on bubbles and candles to take a relaxing bubble bath? Or watch a new (or old) movie from Redbox with a tub of popcorn and cuddle up with your loved ones? 
After all, you're gonna need to relax and chill out before the rest of your exciting staycation weekend ahead!
Saturday Morning
Saturday mornings are made for lounging. You'll feel like you're on a beach in Hawaii when you smell the freshly brewed tropical aromas of Koa coffee (shipped directly from Hawaii) percolating in your new Bodum French Press coffee maker. Take your mug of coffee to the patio to sip while enjoying the morning songs from the local birds.
Saturday Afternoon
If you've got kids and a pool, Saturday afternoons are a great time to spend quality time together. Just make sure your pool is cleaned and ready for a good ol' fashioned game of Marco Polo!
When you're tired of chasing them around, it's time to relax. May we suggest new patio furniture and a swing set the kids can play on while you take a much-needed break?
If you're having an adult staycation weekend, you've got many options to spend your day. If your garden could use some work, order some beautiful, hand-selected flower bulbs from Brecks. Or you could grab some seriously fun, seriously oversized games like Giant Jenga or Connect-Four game from Overstock.
Saturday Night
After a busy Saturday, get the family together for a BBQ. If you're in need of a new grill, Barbeques Galore is the largest specialty retailer of grills, so you're sure to find the right grill for your summer grilling pleasure.
Keep the drinks nice and cold in a new rotomolded Engel Cooler. So, what favorite recipe will you be cooking up?
Summer evenings in the great outdoors are what cherished memories are made of…even if the "great outdoors" is your backyard. Grab some marshmallows, chocolate, and graham crackers and roast up some fresh, gooey s'mores on your new portable fire pit from Cabelas.
Sunday
After a busy Saturday in the sunshine, Sunday is your chance to decompress. How will you spend your day? 
With national and international travel still heavily restricted right now, there is no better time than to stock up on a few supplies and have a memorable staycation in your own home. We've got some ideas for you…
Take the day for reflection and writing in your journal like this one from Daily Greatness. Or maybe it's a day where each family member gets to do their own thing – whether it's a crafting projects with supplies from Hobby Lobby, sewing something from fabric you can find at Fabric.com, building an entire Lego city from scratch, or racing those remote control cars from Think RC.
What new summer memories do you want to make this year?
Dollar Dig can help make your dream staycation plans a reality with over 3,250 stores offering cashback incentives for just about anything you need.
NOT A MEMBER YET?
It's free to join and be a member. Sign up for your account today and start earning cashback!
Sign up for a free account and earn cashback when you shop online!
Want to know how it works?
Dollar Dig gets paid to advertise the stores featured on our website and uses that money to pay you in cashback when you click the store link.
All you have to do is login to your Dollar Dig account, search for your favorite store, click the store link and shop as you normally would on that store's website. When you're done adding to your cart, you simply checkout and make your purchase…that's it!
Once the order processes and isn't cancelled or returned during the typical 90-day store return period (waiting periods vary from store-to-store – more details available on each Dollar Dig store page), Dollar Dig then rewards you with cashback that can be found in your Dollar Dig account.