Ways to Stay Healthy This Cold & Flu Season
16 Nov 2020 by Dollar Dig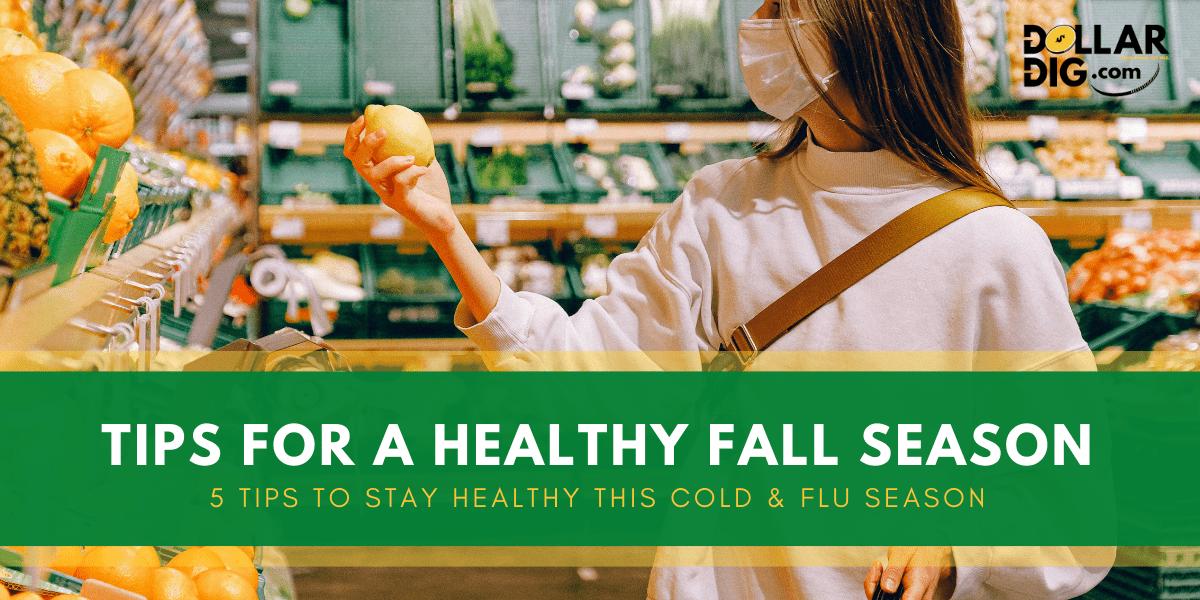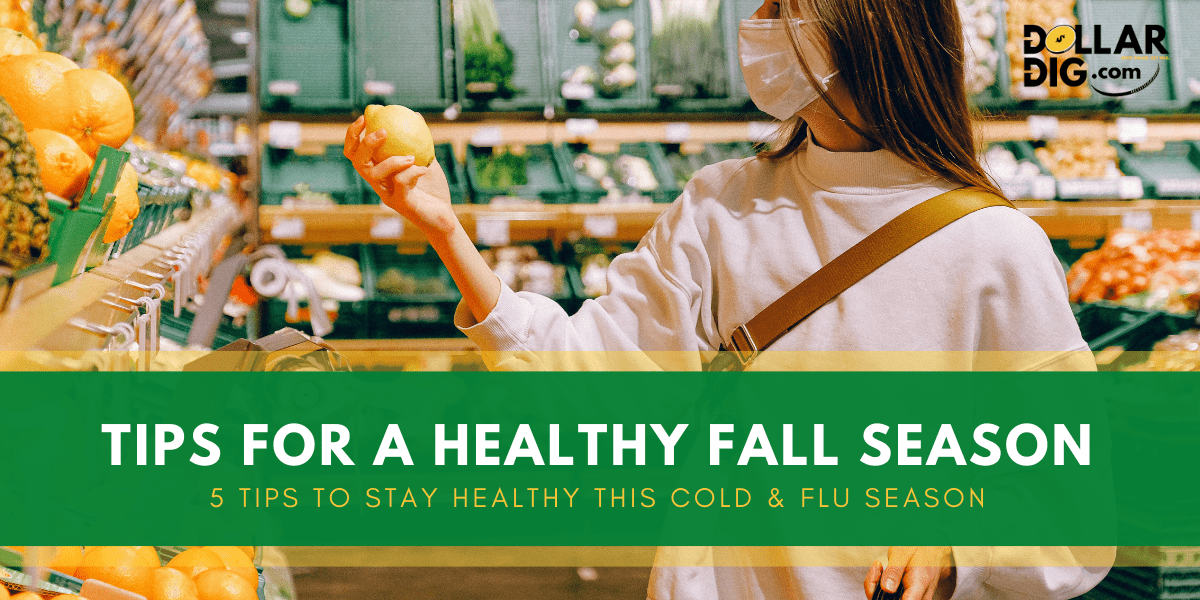 This is the time of year we start gearing up for the return of cold and flu season. Especially this year, with the global pandemic and Covid-19 cases on the rise again. Until a vaccine is ready and available for the general public, we need to do everything we can to stay healthy, physical distance from others, wear face masks, and increase our immunity.
Here are 5 great tips to boost your immune system this cold and flu season:
Get a good night's sleep
Sleep is when your body heals and recharges so it's no surprise that a lack of sleep can start to affect your immune system.
Turn off the lights
To get a better night's sleep, start by dimming the lights (or turning them off completely) and putting away electronics two to three hours before bedtime.
According to Stephen Lockley, a Harvard sleep researcher, "light at night is part of the reason so many people don't get enough sleep and researchers have linked short sleep to increased risk for depression, as well as diabetes and cardiovascular problems."
But, if playing getting a few rounds of Words with Friends helps you fall asleep, limit the blue light your screen is emitting by adjusting the screen settings on your device to get a good night's sleep and avoid disrupting your internal clock.
Sleep aids could help
Sleep aids such as a white noise machine, weighted blanket, a sleep mask to block out light (or instead of white noise machine, try a wireless music sleep mask from Macy's), or a cup of soothing Chamomile tea can help calm the mind and body to ensure a restful night of sleep.
Update your bed
If you have an old mattress, chances are it might be time for a new mattress to give you better back support or placing a memory foam mattress topper on the mattress you have is also an option. Also, replacing your sheets and pillows can make a world of a difference!
Look for a pillow that supports your neck and your sleeping style. Some pillows come scented in essential oils like this lavender-scented pillow from Mattress Firm or filled with water like this water pillow from Mediflow, which is clinically proven to reduce neck pain and improve quality of sleep.
Take your vitamins and supplements
In our busy lives, it's easy to run into your favorite greasy fast food joint for lunch instead of cooking food from scratch. It's ok! We all do it. If you find yourself eating out a little more often, be sure to take some quality vitamins (eVitamins has over 10,000 to choose from) so you're still getting enough of the basic vitamins, minerals, and nutrition each day.

Stay Active and Get Some Exercise
Movement and exercise are great to strengthen your body to ward off colds and viruses. You could get a gym membership, or purchase your own home gym equipment and work out in the comfort of your home.
Be sure to try an Active Network membership to get exclusive discounts on active lifestyle activities.

Eat Healthy
What you put in your body plays a big role in your health and immunity. Healthy and whole foods are the best for your body and will keep your energy levels up to fight off infections and viruses.
Home Chef is a great service that makes healthy home cooking easy with fresh, chef-inspired recipes and fresh ingredients delivered to your door. Balance by bistroMD is another healthy meal prep delivery service.

Wash Your Hands
We all remember how grocery stores and pharmacies ran out of soap and sanitizer earlier this year? Stock up on a couple bottles of each right now to get through the fall season. You can order online from stores like Rite Aid and Walgreens now so you have a couple bottles on hand.

You are in control of your health and there are many things you can do as preventative measures to boost your immunity and stay healthy. Don't forget that staying healthy doesn't have to be expensive either. Especially when you take advantage of the cash back offers from the retailers on Dollar Dig.
Getting cash back, is EASY! All you have to do is signup for a free account, search for your favorite stores in our online store directory and then click on the tracking link. Shop as you normally would, and earn cashback on qualifying purchases. Learn more and start saving today!

NOT A MEMBER YET?
It's free to join and be a member! Sign up for your account today and start earning cashback!
To get started, register for a free account with Dollar Dig, click on your unique shopping link at one of over 3000 online stores on our site (including the ones we linked in this article), order your products online like normal, then wait for your cash back. Get started saving today!

Sign up for a free account and earn cashback when you shop online!
Want to know how it works?
Dollar Dig gets paid to advertise the stores featured on our website and uses that money to pay you in cashback when you click the store link.
All you have to do is login to your Dollar Dig account, search for your favorite store, click the store link and shop as you normally would on that store's website. When you're done adding to your cart, you simply checkout and make your purchase…that's it!
Once the order processes and isn't cancelled or returned during the typical 90-day store return period (waiting periods vary from store-to-store – more details available on each Dollar Dig store page), Dollar Dig then rewards you with cashback that can be found in your Dollar Dig account.